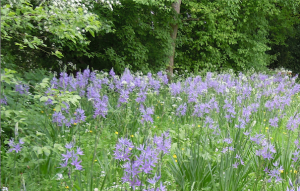 Cambridgeshire Gardens Trust intends that its long term actions in research and education will help to conserve heritage landscapes for the future for everyone.
Conservation support is provided by the Trust in two forms. Firstly the Trust gives advice and guidance so that future developments will enhance rather than harm heritage landscapes. Secondly the Trust actively participates and supports conservation projects to help restore heritage landscapes.
Under planning guidance, many developments that affect heritage landscapes should obtain English Heritage opinion. English Heritage has for many years financially supported and devolved that activity to the Garden History Society. With the current much reduced funding, the Garden History Society no longer has the staff to carry out this activity to the full, so interested members in the County Gardens Trusts are being recruited to assist with the task.
If you have a query with regards to developments that affect heritage landscapes in Cambridgeshire or if you have a conservation project that you would like us to consider assisting, please contact Mark Wilkinson on [email protected].
Aims:
To advise on conservation, restoration work and management plans.
To act as a focal point for local contacts.
Approach:
To provide informed comment and foster a consultative approach to development proposals.
To assist with conservation and/or restoration proposals by promoting awareness, by coordination of volunteer groups, or by providing appropriate advice.
To involve members in practical ways, complementing the work of related organisations.