Tercentenary Conference on Lancelot 'Capability ' Brown, New Research Symposium & Gardens Trust AGM
1st September, 2016

-

4th September, 2016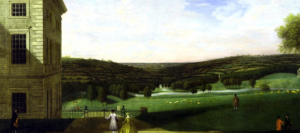 Cambridgeshire Gardens Trust is pleased to welcome all gardeners & historians to a Special Conference on
Lancelot 'Capability' Brown
300 years on: a celebration of his life and work in Cambridgeshire
1 – 4 September 2016
'There wants a good plan!' – a weekend of lectures, guided tours and a conference dinner, for members and guests of The Gardens Trust, at Robinson College, Grange Road, Cambridge CB3 9AN.
Welcome to Cambridge – our 'good plan' offers:
  Tours, lectures and exhibitions on Brown's life and works, both executed and 'planned'
  Visit to Brown's Manor at Fenstanton and his enigmatic memorial in the parish church
  Guided tours of his major landscapes at Wimpole Hall and Madingley Hall
  Optional visit to the renowned Cambridge University Botanic Gardens
  Guided walk along 'The Backs' to view what he did, and did not, implement
You can download a booking form and full provisional itinerary here: BookingForm
You can reserve a place at the conference by paying a deposit of £50.00 per person, with the balance payable by 31st May 2016.
---
General event information
The events programme is updated annually and includes an exciting array of events throughout the year. Coming to events is a good way of supporting Cambridgeshire Gardens Trust.
Tickets must be purchased at least one week ahead of the visit. If a visit is subsidised by the Trust, the members' ticket price has been reduced.
Postcodes (when known) are shown on tickets to facilitate use of car satellite navigation devices or you may wish to download a map from one of the internet mapping sites (eg. Google Maps).
Tickets are available from Mr Alan Brown, Foxhollow, 239 High Street, Offord Cluny, St Neots, Cambridgeshire PE19 5RT. Enclose an SAE and cheque made payable to Cambridgeshire Gardens Trust.
To avoid disappointment please book at least one week in advance. If exceptionally payment is delayed until the day of the visit it must be made by cheque. Please note that tickets should normally be purchased by members. However, non-members (eg. people expressing interest by visiting this website) may purchase a ticket/tickets for one event only. Subsequent visits to be on the basis of a current membership – details on the Join page.
Alan Brown will be the usual contact for more information or to advise of a visit cancellation.Contact him on tel. 01480 811947 or email [email protected].
For information about events put on by other Gardens Trusts, and nearby organisations that may be of interest, please see our Links page (under About Us).