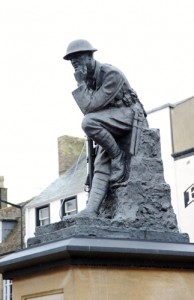 For interested members there is a rolling programme of research topics to complement the education programme, fulfilling individual interests as well as Trust aims. Here are just some of the topics on the current programme.
Gardens Gazetteer: documenting historic landscapes, parks and gardens in the county
Memorial Gardens: our education theme for 2014 to coincide with the 100th anniversary of World War I
Lancelot 'Capability' Brown: a national event to coincide with the tercentenary of his birth in 2016
Conservation Management Plans: to complement the Garden History Society National Project
Trees: the subject of a possible future project
If you have an interest in a specific area of research for heritage landscapes in Cambridgeshire we would love to hear about it and help if we can. Please contact us at [email protected].
On Tuesday 10th November 2015, we are holding a study afternoon at Fen Drayton Village Hall, entitled 'Yorkshire Capabilities'. The speaker is Patrick Ayres. Full details here: